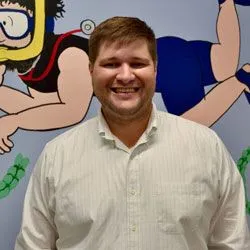 Jose E. Alvarado, MD, FAAP
Dr. Jose E. Alvarado was born in Puerto Rico and moved to Salibsury, MD when he was 4. Dr. Alvarado attended St. Francis de Sales K-8 in Salisbury, MD and Saints Peter and Paul H.S in Easton, MD. He then attended Vanderbilt University in Nashville, TN where he completed both his undergraduate studies in Biomedical Engineering and Doctor of Medicine degree. Dr. Alvarado completed his residency training in pediatrics at Monroe Carell Jr Children's Hospital at Vanderbilt. He then joined the faculty of Vanderbilt University School of Medicine as Instructor of Pediatrics, where he served as a NICU Hospitalist. Dr. Alvarado moved back to Eastern Shore in 2012 and assumed ownership of Jose F Alvarado and Associates after his father's passing. Jose F. Alvarado M.D. (Jose E.'s father) was also a pediatrician, and founded Jose F. Alvarado and Associates in 2001.
Dr. Alvarado is a father of one daughter. He enjoys spending his free time golfing, scuba diving, watching Orioles games and cooking.
Dr Alvarado's clinical interests include: ADHD, Chronic Constipation, Complex Diagnostic Cases and Pediatric Mental Health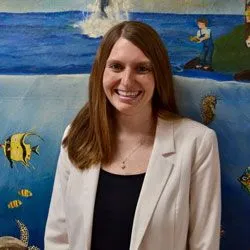 Stacey Engster, MD, MS, FAAP
Dr. Stacey Engster grew up in Salisbury, MD. She attended La Salle University for her undergraduate studies in Biology. She completed medical school at the University of Maryland School of Medicine in 2013 and completed residency in pediatrics at St. Christopher's Hospital for Children in Philadelphia, PA in 2016. Dr. Engster completed her general academic pediatric fellowship with UPMC Children's Hospital of Pittsburgh in 2018, obtaining a Master of Science in Clinical Research with the University of Pittsburgh. With her academic background, Dr. Engster is very interested in medical education and providing evidence-based high quality care. She loves being back on the eastern shore. Outside the office, she enjoys spending time with her family and friends, going to the beach, and photography. She is honored to care for your growing children and wants to help them thrive!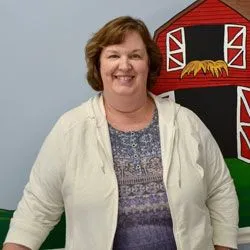 Joyce Blevins, CRNP
Joyce Blevins, CRNP attended Salisbury University and graduated as a family nurse practitioner. She realized her passion was treating children and started working with Dr. Jose F. Alvarado in 1997. Later on, she followed Dr. Alvarado with opening his own practice. She has been dedicated to the health of children on the eastern shore for 25 years and counting! She has three daughters and three grandchildren (which you may have heard wonderful stories about). Her husband, Bob, is a pastor of a church in Pocomoke City. She is very active in the church and in her community. Outside of the office, her hobbies include reading, playing the piano, and traveling. She truly enjoys watching children grow, and she especially loves hugs from patients. She is available for whatever need your child might have!